Recalibrate Retreat 
Inner Peace & Spiritual Growth
1-3 April 2022, Veelerveen
Inner Peace & Spiritual Growth
Dear Soul,
Do you long for time for yourself? In a nurturing bubble where you can find inner peace and calm? Where you can gently connect with your soul? In a beautiful location with spiritual guidance and other like-minded women? 
Inner Peace, Softness, Lightness and Spiritual Connection are the topics of the Nabrita Spring Retreat in an Spiritual Healing Garden in Veelerveen, Groningen. Aligned with the energy of the spring equinox, we focus on healing and re-calibrating to prepare our energy levels, body, mind and spirit, for the months ahead. And deepen the connection to our higher-self and the Universe.
During this New Moon, we are staying with a lovely group of maximum 12 women in our own Villa on the grounds of the Elohim Healing Gardens of Veelerveen. This is one of most nurturing and transformative energy spots in The Netherlands to enhance your spiritual growth and raise your vibrations.
Our program will include clearing visualisations, energy and chakra healing, breathwork, shamanic journeys, spiritual exercises, activation rituals, fun and of course a camp fire. We will also journey through the Elohim Healing Gardens and join a crystal workshop. Besides that, there will be plenty of time for yourself to integrate and rest. You can enjoy the surrounding nature, the Healing Gardens or the Lemurian Forrest – alone or with the group. Trees, geometrical forms, energy and chakra spots offer you a place to meditate and receive light codes.
We can't wait to connect with you and guide you at this amazing location.
Love & Light,
Britta and Nathasja
Planning

Arrival: Vrijdag, 1 April 2022 as of 18.00 
Welcoming you with a warm bowl of soup
Opening Ceremony of our circle at 20.00
Departure: Sunday, 3 April 2022 as of 15.00
Closing Ceremony of our circle at 14.00 and visit to the Crystal Store  
Afterwards opportunity to visit the Healing Gardens again and leave on your own time.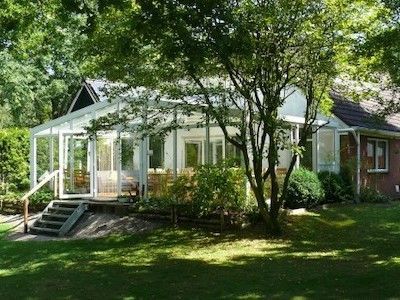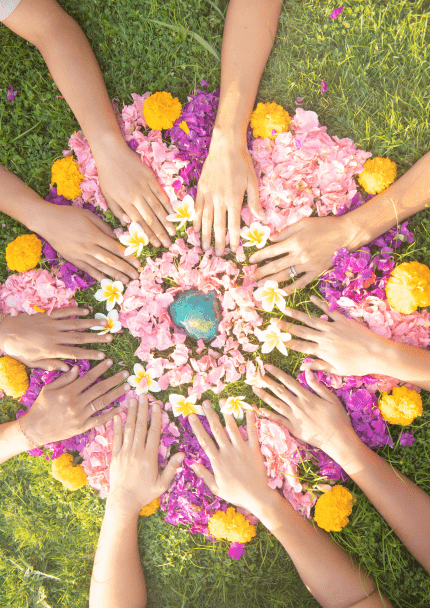 You feel tired and long for a few days off to turn inwards, rest and reconnect with your soul at an amazing location in nature.
You feel unbalanced and desire more softness, calmness, ease, love and inner peace
You are an intuitive, empath, coach, therapist or trainer wanting to explore spirituality, your intuitive gifts and invite these more into your personal and/or professional life
OR
You are healer, lightworker or starseed wanting to deepen your spirituality, intuition and self-healing abilities for yourself and your practice
AND 
You want to raise your vibrations and manifest with more ease
Feel more connected to your higher-self, the universe and possibly your spirit guides
Increase trust in your intuition
Accelerate your spiritual growth
What you give and what you get
Join our sacred circle 1-3 April at one of Netherlands most transformative energy spots full of love, lightness and grounding. We will stay in our private Villa with wintergarden on the healing grounds of the Elohim Centre. 
Come and enjoy:
3 day spiritual retreat with guided meditations, rituals and exercises

Spiritual guidance, healing and energy work by Nathasja and Britta
Enough free time to rest, digest and re-calibrate
Free standing villa with wintergarden, exclusive for our group

2 x breakfast, lunch and dinner

Snacks, coffee & tea
3-day access to the Spiritual Healing Gardens and Lemurian Forrest

Private workshop: feeling and choosing healing crystals in the crystal shop

Opportunity to buy beautiful, high vibrational crystals and other magical artifacts
You will also get a free connection call with one of us before the retreat to find out what you long for and need.
Optional:
2 nights group accommodation in our villa: 2 shared bedrooms for 4 – 6 people.
Bonus until Sunday 7 March
Book before Monday 8 March to receive:
What to bring
towels

water bottle

your journal
comfortable clothing for inside (don't forget your warm socks) and outside
mats, blankets and pillows available, but bring your own if you feel like it
things you love like crystals, cards, musical instruments, sheep skin…
If you have any questions, please send us a message at hello@nabrita.com or +31-613918054 or +31-623386699. We would love to help you out.
Program
This is our plan. During the retreat we will feel into what is present in our circle and check in with everybody's needs.
We, Britta van Arman and Nathasja Gootjes, will guide you back to yourself. Together with our guides, our breathwork coach Francis van de Wiel and the energy of the location.
Friday – Landing
18.00 Arrival and settling in at the villa with a bowl of homemade soup
20.00 Opening Ceremony Circle & Evening program
Saturday – Finding Inner Peace
8.00 Breakfast
9.00 Morning program: meditations & exercises & Breath session
13.00 Lunch & free time
14.00 Visit to the healing gardens & free time
17.00 Sharing Circle at the villa
18.30 Dinner & free time
20.00 Campfire & songs (& ritual)
Sunday – Deepen your Spirituality
8.00 Breakfast
9.00 Morning program: meditations & exercises
12.00 Lunch & free time
13.00 After lunch program & Closing ceremony
14.00 Workshop in the crystal store & shopping
15.00 Free to go home or re-visit the gardens/forrest
Address
Ruiten A Kanaal West 1 26, 9566 TL Veelerveen

There is free parking. Looking for a ride? You can connect with the other women in our Telegram group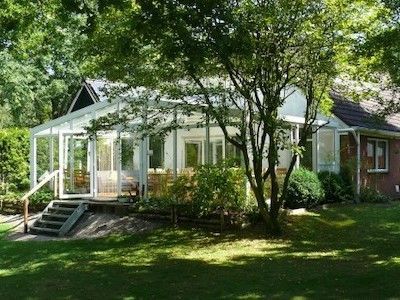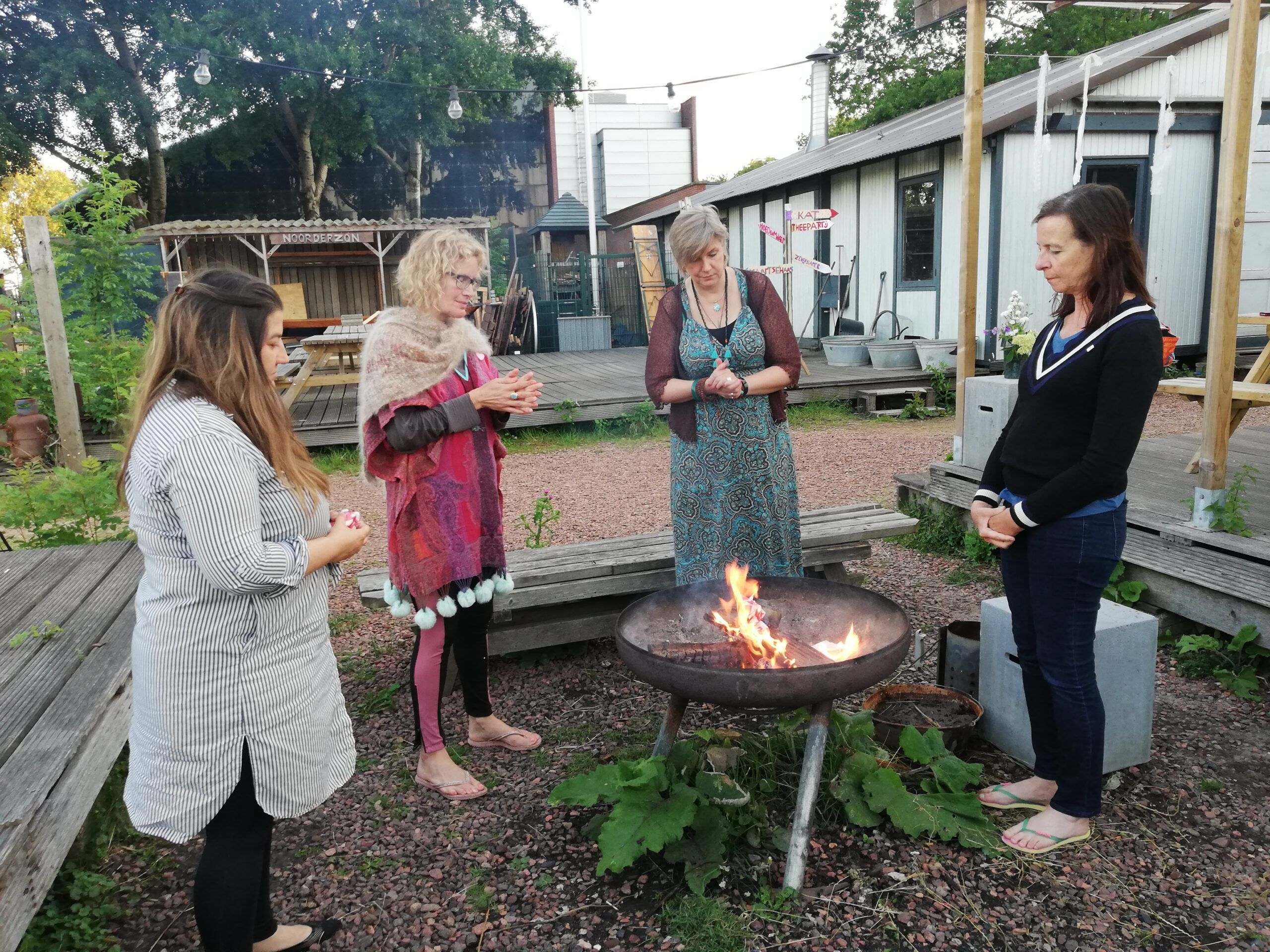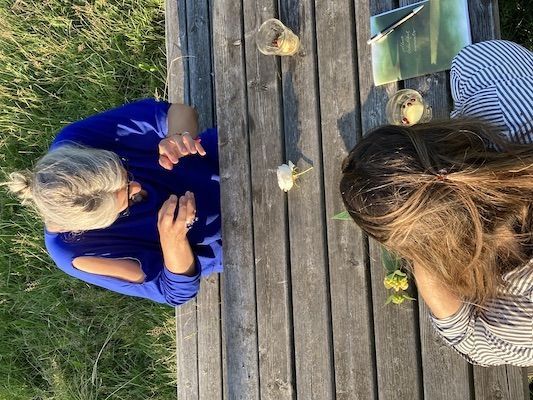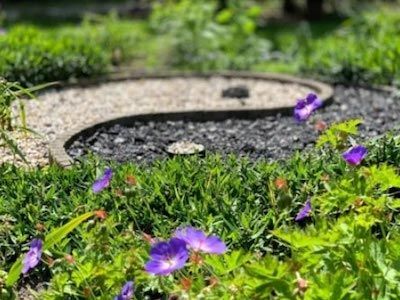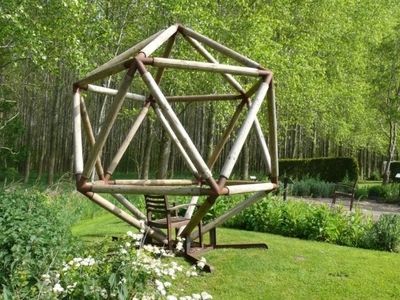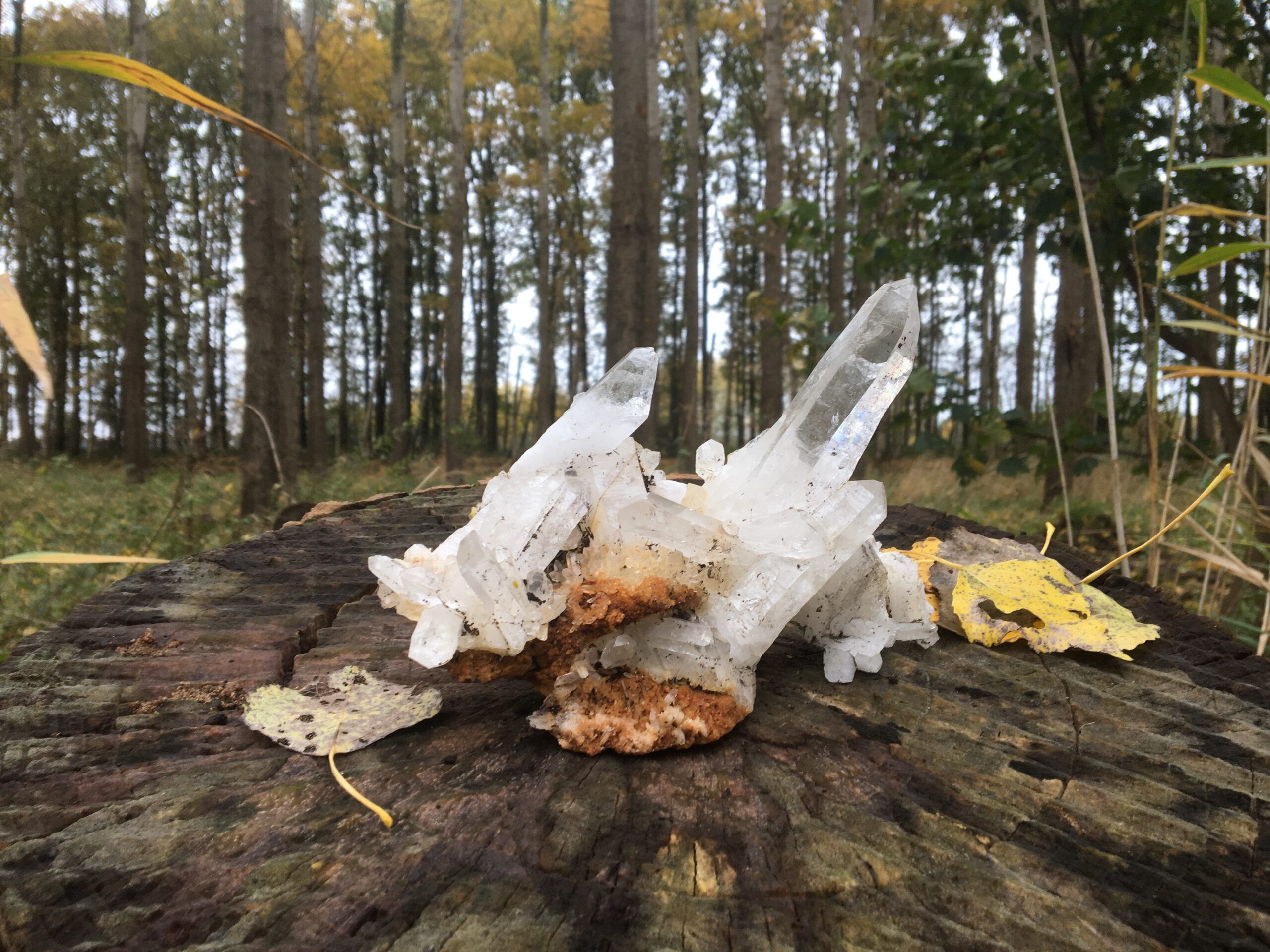 What others say about our Retreats
'I participated in the Soul Purpose Retreat live in Amsterdam, and I am so very glad I did. It was the one birthday gift I really wanted and it was such a wonderful and enourmous warm experience. Nathasja and Britta created an atmosphere that allowed me to feel at home and safe in the group. And even though I felt some resistance during some exercises, it was revealing. I could get to my core belief, and I know this retreat will have a long-time effect on me. Thank you! '
'I really enjoyed the way Britta and Nathasja worked together during this live retreat. Their cooperation is just natural, complementary, and absolutely wonderful. They are very sensitive and serious in their practice but also bring playfulness and lightness into the group while creating profound results.'
'It was a day of learning and exploring new things for me. I am so fascinated and deeply touched by the generosity of Nathasja and Britta. They are lighthearted and meaningful. This day has been worth so much more than I expected, and it was certainly more than worth the rather small investment. Thank you!'
'I joined the Soul Purpose Retreat to define the next step in my professional life and was able to pin-point and transform a deep belief that was holding me back. I now feel re-energised and full of joy. I am feeling flow again and cannot wait to get to work realising my vision. Thank you so much.'
'It was amazing! After the Imbolc Celebration online and the releasing meditation & ritual, I felt much lighter and the pain I was having is gone. I felt ease and lightness again and was reminded to cut cords with certain individuals. I finally found energy and could reinstate the protective energy shield around my apartment and myself as you explained it. The effect of the session worked through and this morning I felt a warm, exciting humming vibration throughout my entire body. I was not drained or tired anymore.' 
'What a wonderful Midsummer retreat in an incredibly beautiful and nourishing place! Through the rituals, meditations and exercises I was able to receive new insights, clear messages and images about my life mission. And so great that there was enough space and time to integrate everything.'
'Thank you both for the wonderful experience during the Midsummer Soul Retreat. I am so glad I took the step to join you. Within a short time frame, I felt an energy of trust and love. This is a unique experience for me and I felt invited to open up, to dare and show my vulnerabilities. Such a unique and deeply touching event experience. Thank you so much! I will certainly join one of the next programs again.'
'I loved being part of this amazing retreat. It was too short! You and Nathasja organised everything so fine…'
'This Imbolc Celebration was transformative and so nurturing. Loved it. I feel nourished and settled.'
Frequently Asked Questions
Can I arrive later?
Yes, as long as you still arrive on Friday evening. We planned a 2 hour window to arrive. We will open the circle at 8 PM. We want make sure that we start our journey together. If you want to come later, let us know in advance so we can give you instruction.
What language will be spoken during the retreat?
We speak English and Dutch. Depending on the group composition we will define the leading language. You can choose what language you prefer to speak. 
Can I pay in instalments?
Please contact us per email to make an arrangement: hello@nabrita.com
How can I get there?
We will connect in a Telegram group. There you can find a travel buddy. If you travel by Public Transport maybe one of us can pick you up at the closest bus stop.
Other questions?
Please contact us per email: hello@nabrita.com