Be the most flourishing and colourful you
Welcome dear Soul, here is our free gift for you:
Living aligned with your Heart and Soul
Do you feel like being at a crossroad?
Are you sometimes feeling tired, heavy, disconnected and lonely?
And do you long for more energy, lightness, joy and belonging?
More clarity, trust and courage to follow your intuition and
create your dream life?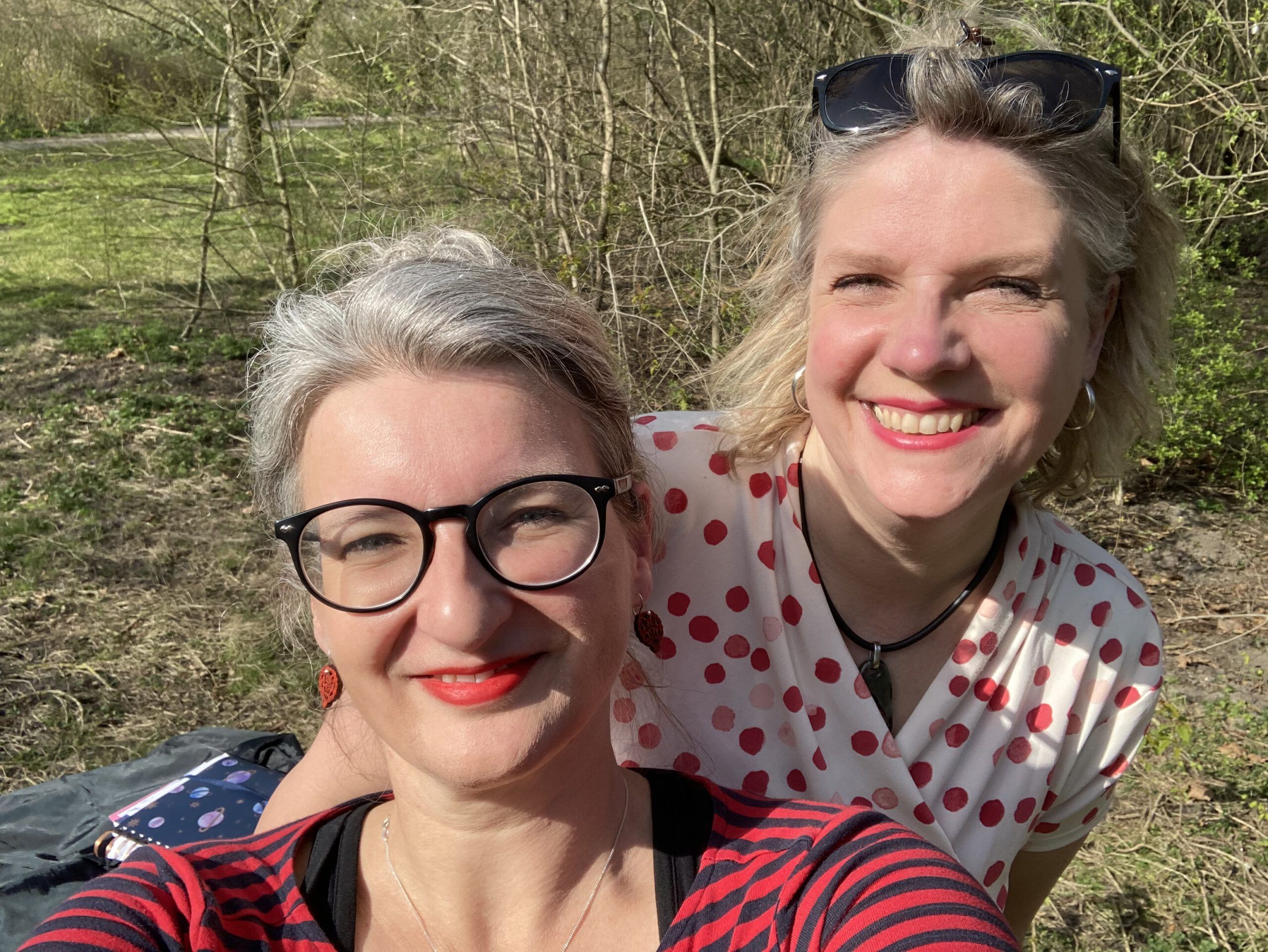 "It is our mission to help you fall in love with yourself. And live a life that is aligned with your true nature full of balance, ease and fulfilment.
We believe that all answers and all you need is already inside of you. You only have to connect with it. To remember your own ways how to access it and how your healing powers work.
In this lifetime, we intuitives are meant to grow through joy, abundance, flow and ease. 
We offer spiritual guidance & teaching, healing, retreats, rites the passage and healing products inspired by Nature, Celtic and other forms of Shamanism, Systemic Ritual, our Guides and Source.
We work intuitively and offer light, deep transformative and grounded ways to heal and help you discover your powers and gifts and activate them."
Want to know more about us? Read more here…
Healing with Nature
Online course for balance, joy and flow. Supports you to align to your true nature. Connect with your own cycles, rhythms and seasons by connecting with the wisdom and magic of nature. Learn to read & feel signs, messages and how to connect with the energies of nature and use them for your own healing and growth. 
Shamanic Systemic Healing
Be fully you. Let go of those patterns, heaviness and convictions that block and no longer serve you. Discover and activate your own healing resources and power. We, Britta and Nathasja both offer unique 2-on-1 guidance. We read your energy and intuitively guide you through the Medicine Wheel with our clear senses, spiritual guides and practical tools. All in a bedding of unconditional love.
Read more here…
Healing Retreats Live in Europe
Raise your vibrations. Deepen and increase your spirituality, intuition and self-healing abilities. Connect to your higher-self, the universe and spirit guides. Accelerate your spiritual growth.
We offer retreats to turn inwards, rest and reconnect with your soul. For intuitives, empaths, HSP's, healers, coaches, lightworkers and starseeds.

Aura Cleansing Spray
A quick solution to clear your aura and space from heavy energy. Brings lightness, clarity & focus and offers peace & harmony.
The spray is induced with our loving, healing energies and intention for health, wellbeing and abundance. A purified and activated crystal acts as an amplifier. 
A wonderful addition to your coaching and healing sessions and rituals.
'I really enjoyed the way Britta and Nathasja work together. Their cooperation is just natural, complementary, and absolutely wonderful. They are very sensitive and serious in their practice but also bring playfulness and lightness into the group while creating profound results.'