Dear Soul,
Welcome to October, the 10th month of the year.
Read and listen to our Energy Update to find out more about:
the origin and energy of October
the themes of this month and how to support yourself when they show up or how to bring them into your life.
It is a month to reflect on your life lessons and share them to inspire others. Reviewing is also a time of letting go of the old to fertilise the new so that you can prepare for the next cycle of life by integrating your experiences, your lessons and your new gained wisdom. 
Our Healing & Alignment Tool is a creative exercise embedding your life lessons. What did you experience, learn and let go off to get closer to yourself and your dream life? We show you ways to communicate these lessons to inspire others with your story and your wisdom.
Your October Nature Guides are there for you to discover and offer you exercises to work with the themes of this month. 
Please also join us on Sunday 9 October when we gather in our Full Moon Online Circle from 20.00-21.00 (8-9 p.m.) CET. A warm moment in the month for us to connect and heal together.
The Zoom link will be shared in the group shortly before the event. Afterwards the recording will be made available on the month page too. You can find all dates here.
We would love to give space for you to hear how your journey feels and what comes up for you in our safe community on Telegram . If you haven't done so, please download the Telegram app and join the group.
Enjoy and please feel free to email or send us a text message if you have any questions, need support or have any feedback for us.
Lots of Love and Light,
Nathasja & Britta
Spiritual Guidance & Teaching | Healings | Rituals | Energy Healing Products
October video
What does October show us and what can it help us with?
Find out by watching the video.
Are you in need of more balance, calmness and harmony this month? Check out our Nabrita Spray "Purify your Energy" here.
Healing and Alignment tool
Creative exercise
October is the last harvest month and the last month of the Celtic Year. A great moment to reflect on your harvest and the journey you made to enjoy this harvest.
In this video we invite you to a creative and exciting exercise that supports you to work with the power of words to become aware, integrate and transform your journey and inspire others with it.
Underneath the video you will also find 2 links for inspiration.
Healing with Animal and Plant Guides
General explanation about working with the energy of animals and plants
We explain why and how you can work with the energy of animals and plants.

Connecting with their energy can bring you inspiration, recognition, kinship, wisdom, joy, support, growth, healing and so much more.
And above all a beautiful, nurturing relationship with a new guide on your journey through life here on earth as a soul.
Animal and Plant of the month
We invite you to work with the energy of the animal and the plant of October to deepen your healing.
We introduce them, their powers and how you can work with them. 
This month's guides are the vine tree and the swan. Click here to watch the video.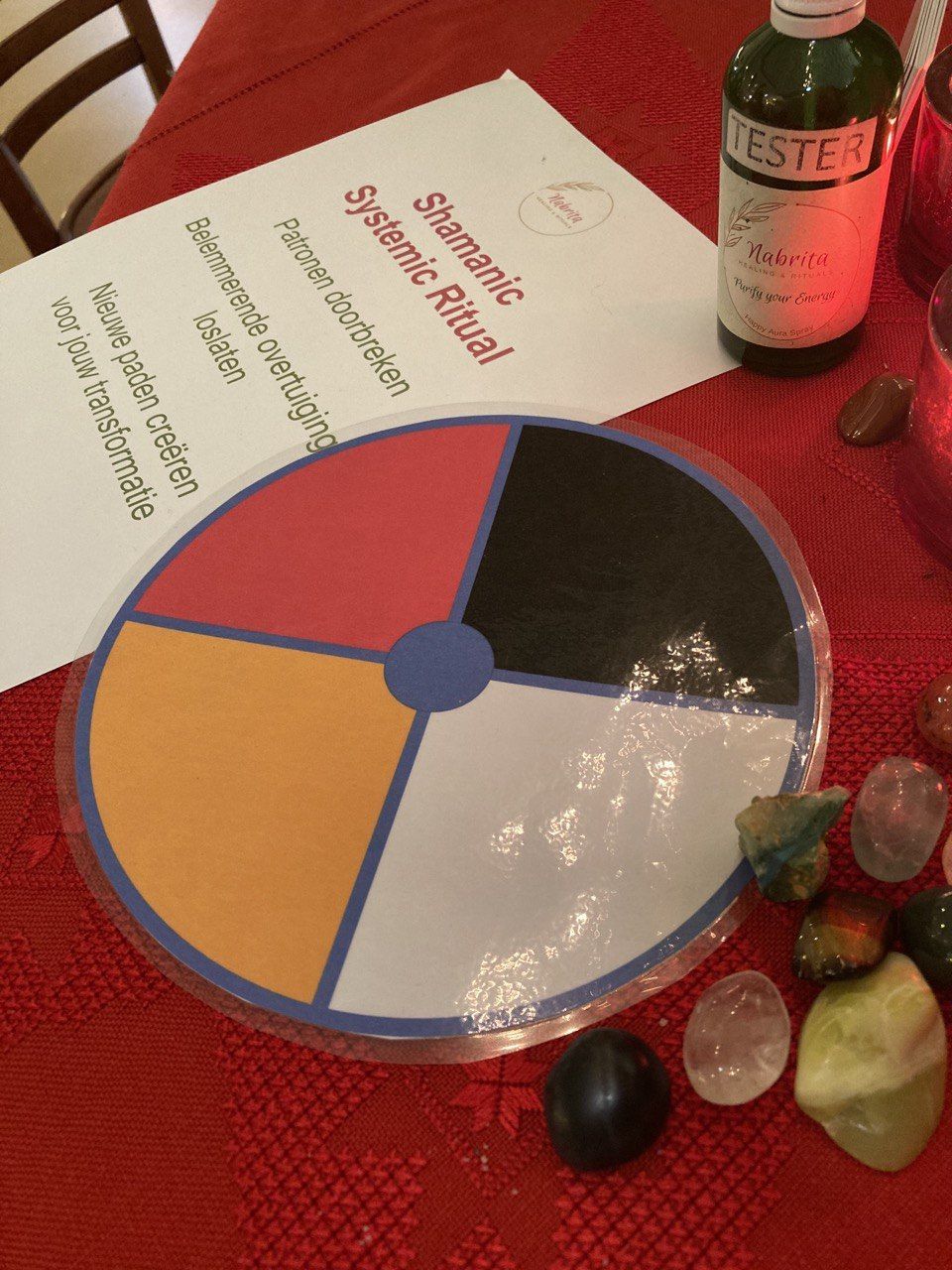 Shamanic Systemic Healing Online  11 October
We are gathering online on 11 October from 20.00 – 21.00 CET to heal the soul, the northern part of the medicine wheel with the seasonal nature guides. 
The recording will be available for 7 days after the event so that you can also enjoy the healing even if you cannot join us live.
If you wish to join this last gathering of this Shamanic Systemic Healing series 2023, you can book your space directly in our online shop. 
We hope to see you there!
Love & light, 
Britta & Nathasja