Dear Soul,
Welcome to your May Energy update. 
What is happening in nature?

This month is about showing up as the best version of ourselves, to attract and seduce others in private life as well as professionally or in business. Celebrating the divine feminine and masculine within us, this months invites us to consciously balance both aspects when creating and manifesting our dream life.
Listen to our energy update to find out more about:
the origin of the name May
the themes of this month and how to support ourselves when they show up
Beltane
Our Healing & Alignment tool is a guided meditation. We guide you to connect with the energy of May and Beltane to balance your feminine and masculine energy for more joy.
Your May Nature Guides are there for you to discover and offer you exercises to work with the themes of this month. 
We would love to give space for you to hear how your journey feels and what comes up for you in our warm Nabrita community on Telegram.
Enjoy and please feel free to email or send us a text message if you have any questions, need support or have any feedback for us.
Lots of Love and Light,
Britta & Nathasja
Healing and Alignment tool
A Beltane journey
This guided meditation takes you on a journey into the lands of abundance and helps you to balance your feminine and masculine energies.
Brigid invites you to dance around the May Pole and Bellili is waiting for you to step on to her boat….
Healing with Animal and Plant Guides
General explanation about working with the energy of animals and plants
We explain why and how you can work with the energy of animals and plants.

Connecting with their energy can bring you inspiration, recognition, kinship, wisdom, joy, support, growth, healing and so much more.
And above all a beautiful, nurturing relationship with a new guide on your journey through life here on earth as a soul.
Animal and Plant of the month

We invite you to work with the energy of the animal and the plant of May to deepen your healing.
We introduce them, their powers and how you can work with them. 
This month's guides are the willow tree and the hawk.
Enjoy discovering their symbolism!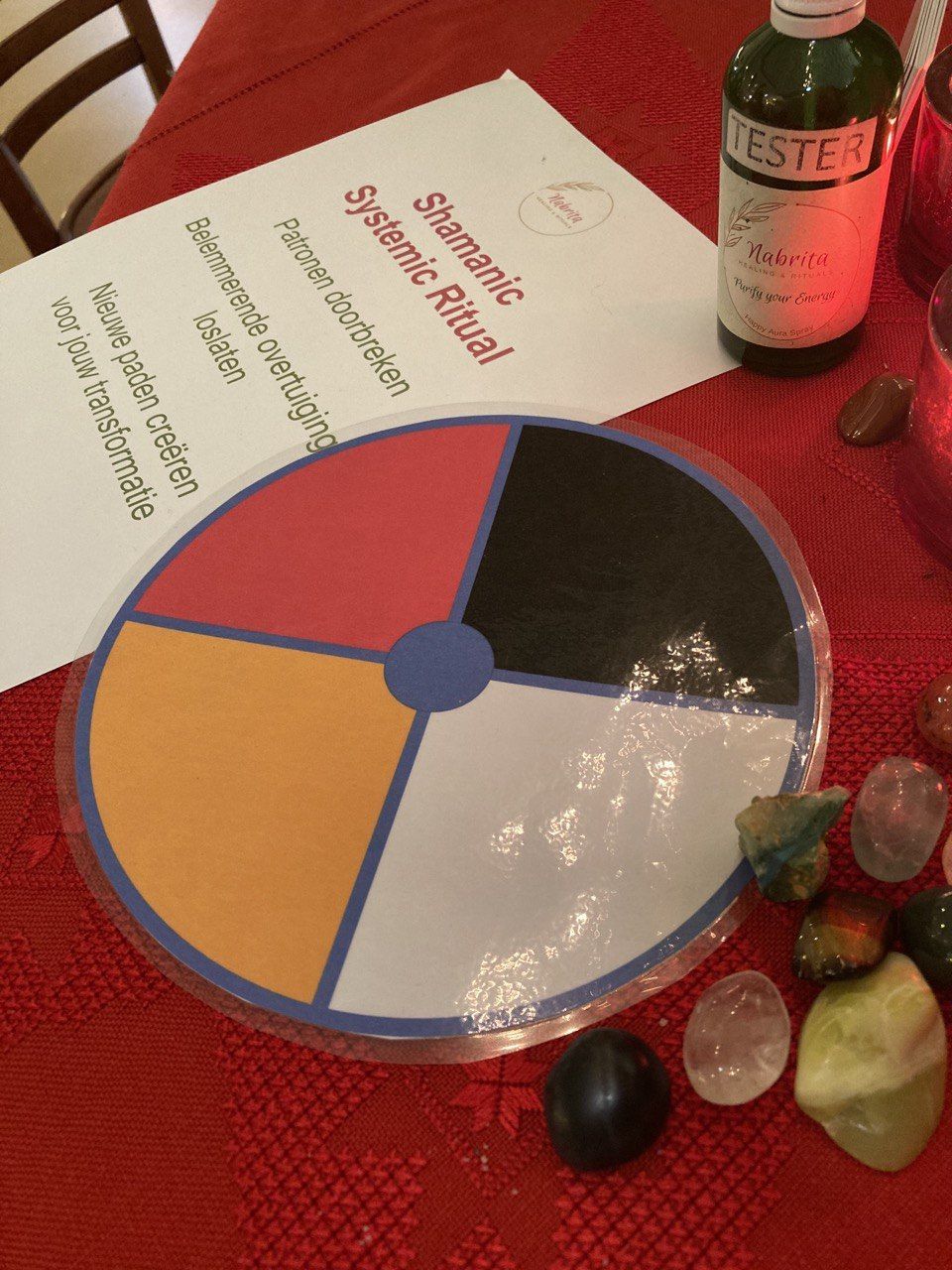 Shamanic Systemic Healing Online 24 May
We are gathering online on 24 May from 20.00 – 21.00 CET to heal the astral body with the energy of the medicine wheel and seasonal nature guides. 
The recording will be available for 7 days after the event so that you can also enjoy the healing even f you cannot join us live.
If you wish to join the 2nd of the Shamanic Systemic Healing series 2023, you can book your space directly in our online shop. 
Join the entire series (4 healings) at reduced price to walk through all directions of the medicine wheel and heal all aspects of your body; the physical, ethical, astral, mental body as well as your soul.
Find all dates here.
We hope to see you there!
Love & light, 
Britta & Nathasja